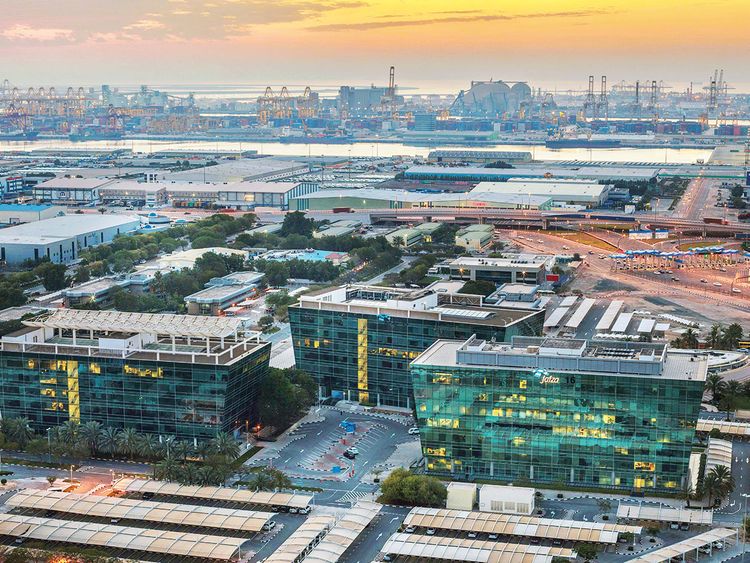 All you need to know about JAFZA Authority Approvals
Dubai Approvals
July 23, 2020
The JAFZA Approval specified its standards and requirements initial to establishing new or develop pre-existing businesses in its area, ensuring the world-class industry in its progressive and functional state. Standing with its vision to lead sustainable industrial and logistics infrastructure solutions in the world and promise to help the country, businesses, employers, partners, and employees to be successful and benefit from the economic progress. JAFZA indeed is leading globally because of the visionary and persevering individuals who are behind this economical and business success which gives advantages to the country and its people.
What is JAFZA?
Jebel Ali Free Zone or JAFZA is the world's largest free economic zone located in Jebel Ali, Dubai, United Arab Emirates. Within its premises of 1.58 square meters, dwells businesses, production houses, storage units, shipping lines, office units, warehouses, traders' market, onsite residences, retail outlets, showrooms, and light industrial units from more than 7500 local and international companies. These business opportunities prompted 1,500 jobs and counting, boosted the economic industry of Dubai and the United Arab Emirates, and strengthened the relationship with other foreign countries.
How to get JAFZA Approval?
The process of JAFZA Approval was made easy through the Dubai Trade Portal, which is an online application portal for JAFZA services. Any applicant can upload and download the required documents at any time and anywhere you are via the JAFZA Mobile App or online services. Application through over the counter services at service centers or are also very convenient. Here are the mandatory documents or requirements to start a business under JAFZA Approval.
Accomplished application or request form.
Letter of intent declaring the type of business.
Passport and CV copies of both the manager & shareholders.
Sponsor's No Objection Certificate / NOC.
Shareholders' reference letters from their bank.
Third Authority's Approval letter, if applicable.
Advantages of Starting a Business in JAFZA
There is no restriction for workers from other foreign countries.
Free of corporate tax for a span of 50 years with renewable rights.
Free of personal income tax.
Authorized to use foreign currencies.
No import or re-export obligations.
Granted prerequisite of onsite customs.
Entitled to hold 100% foreign ownership.
These benefits allow the business industry in Dubai and the United Arab Emirates to bloom more, which gives a continuous impact on the progress of the country's economy. The free zones all over the United Arab Emirates also contributes a huge interest for foreign investors and manpower to be part and support the advancement of the country.
JAFZA is dedicated to global networks and presented as a perfect location to establish businesses with a high percentage of growth along with the potent Dubai market. The JAFZA facilities are designed according to the purpose and essentials of each possible business types, designated activities, and the discrete needs of customers. This free zone also renders pre-built warehouses appropriate for storage and light manufacturing ventures, and more variety of trading facilities.
What Dubai Approvals Team can do for you?
Dubai Approvals Team is an experienced group of professionals who handles Dubai approvals including acquiring JAFZA approvals. We stand together with the vision of JAFZA, "To be the leading global provider of sustainable industrial and logistics infrastructure solutions.", by providing assistance to clients who probes to set up a business in the JAFZA area. We specialize in warehouse project approvals and other relevant engineering projects available in JAFZA. Clients won't even need to worry about the process for we provide a stress-free solution. Let us work together and build a strong foundation for your success in the future.

---