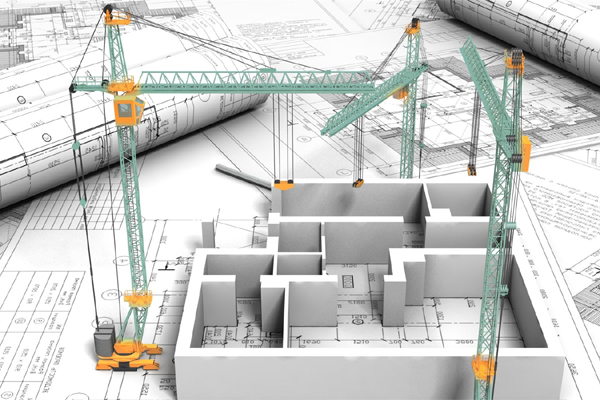 Dubai Development Authority Preliminary Design Approval Guide
Dubai Approvals
February 3, 2021
Engineering and Architectural design process in Dubai involves a series of steps to create functional, versatile, and innovative buildings and infrastructures. These steps always include Design Review and Approvals from Dubai Development Authority, applicable for clusters under DDA's jurisdiction. We will then run through the guidelines on how to apply and acquire preliminary design review and approval from DDA.
What is DDA Dubai Preliminary Design Approval?
The Building Services under the Zoning category of Dubai Development Authority regulates the Preliminary Design Approval, Final Design Approval, Design Revision, Building Permit, and many more DDA Approval services that aims for an overall development of all engineering projects under its jurisdiction.
Preliminary design begins by thoroughly evaluating the project site or any existing drawings that the client may have, and field measure and photograph the existing structure or project site. Substantial input from the clients is determined for the project goals, budget, and design objectives. It is also significant to develop a scale and to fully illustrate the scope of the proposed project, the project's major spaces, and their connection to each other.
The preliminary design phase usually includes floor plan, site plan, primary exterior elevation studies, preliminary construction cost estimate of the project, and other major emphases on civil, mechanical, and architectural design. A set of drawings are then completed to present the design concepts. The drawings required is strictly based upon the size and complexity of the project.
DDA Approval Preliminary Design Review
Dubai Development Authority - DDA, formerly known as Dubai Creative Cluster Authority - DCCA is committed to direct engineering and construction developments that will further benefit the economic growth and set global standards on real estate development and urban planning. DDA Dubai organization has a broad control on the mandate of authority to the Emirate's engineering industry development over selected free zone and other community clusters. The DDA Approval authorizes regulatory and licensing services governing all strategic projects and industries within its jurisdiction, which includes Preliminary Design Approval under Building Services.
Guide to Acquire Dubai Development Authority Preliminary Design Approval
Documents Required
I. Preliminary Design Approval Request (In case of applying through customer service center, check image no. 1 below)
II. Preliminary Architectural Design Drawings (as per Circular No. 229)
Authority Cover Sheet
Schedule of Drawings
Project Documents
Project Zoning Exceptions (if any)
Perspectives
Shaded Area Diagram (Built-Up Area calculation)
Shaded Area Diagram (Gross Floor Area calculation)
Required Calculations (Parking, Garbage, Plot coverage, Projection, etc.)
Room Types & Layouts (Unit Matrix)
Setting-out Plan
Floor plans (from Basement to the Top Roof floor)
Building Elevations (Front Elevation)
Building Elevations (Rear Elevation)
Building Elevations (Side-1 Elevation)
Building Elevations (Side-2 Elevation)
Building Sections (Section-AA)
Building Sections (Section-BB)
III. Project Details Sheet stamped & signed by the Consultant (check image no. 2 below)
IV. Gate Level Confirmation provide by Master Developer / Infrastructure Consultant / RTA
V. Consultant Appointment Letter from the Owner
Remember:
The request will be accepted only if the Site Plan is valid.
The design must follow the "Accessibility Code for the Built Environment in the Clusters".
The approved design is valid for 1 year only.
Fees:
Normal submission: Not applicable
Renewal Fees: AED 2,000
Additional fee:
Knowledge Dirham: AED 10 per transaction
Innovation Dirham: AED 10 per transaction
Duration:
A maximum of 4 working days for completed application.
Expert Dubai Approvals Team for gaining DDA Design Approvals
DDA Dubai offers approvals and service categories such as Registration & Licensing Services and Zoning Services, which can be accessed through the DDA E-service portal. And indeed, needs a long process with various required documents, however, there is no need to distress because engineering consultants in Dubai are experienced in the Dubai Development Authority approval process and requirements.
Dubai Approvals Team has been consistent in delivering DDA Approval services generally in the Design approval under Building Services. We certainly make sure that we provide fast, quality, and accurate assistance to every client and project that we handle. Our team aims to provide accessible services on acquiring DDA Dubai approvals and assures the acquisition of any kind of needed requirements to acquire project permits and licenses.
Image No. 1
Preliminary Design Approval Request (File is downloadable from DDA website)
Image No. 2
Project Details Sheet (File is downloadable from DDA website)
---