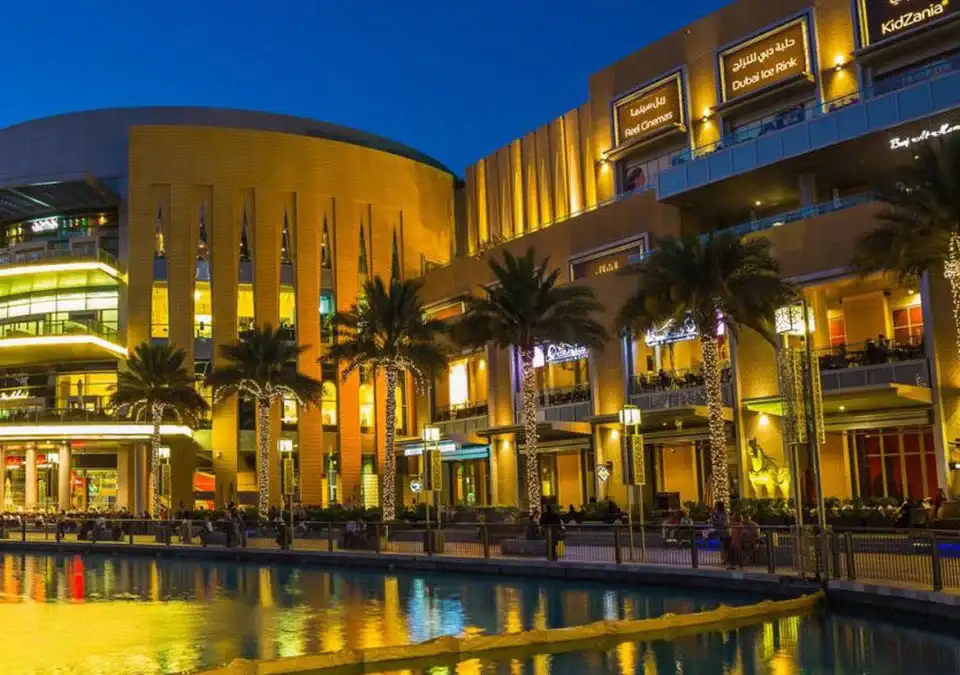 4 Best Engineering Projects of EMAAR Dubai
Dubai Approvals
May 4, 2019
Dubai is one of the most favorite destinations of every person in the world. With new technologies and innovations being introduced every now and then, Dubai proudly holds the title of "The City of Future". People from all around the globe come to Dubai to experience a better lifestyle but moving into Dubai was not that easy always. As Dubai was emerging as an international hub, it was attracting people from everywhere but the only problem was that foreigners were not allowed to buy properties. EMAAR made it possible for every person, irrespective of his/her citizenship, to own a property in Dubai. As most of the landmark locations in Dubai are masterpieces from EMAAR, so, let's take a look at the 4 best engineering projects of EMAAR Dubai as of 2021:
Burj Khalifa: Imagine you wake up in the morning and when you look out of the window only to witness you are much higher than the clouds. That single feeling can give you happiness and confidence for the entire day. The tallest building in the world as of 2021, Burj Khalifa, was inaugurated in January 2010. It is 829.8m tall with a total of 163 floors. Initially named as Burj Dubai, Burj Khalifa was named after the ruler of Abu Dhabi – Khalifa Bin Zayed Al Nahyan. The construction of Burj Khalifa has created a milestone in the history of the world as it gives out a loud message of how human capabilities have no boundaries.
Dubai Fountain: One of the landmarks of Downtown Dubai, Dubai Fountain is the second largest choreographed fountain system in the world. EMAAR Dubai had organized a naming competition for the fountain and the name "Dubai Fountain" was selected. It was inaugurated in May 2009 with a length of 902 ft and the capacity to shoot water up to 500 ft in the air. Located in the artificial Burj Khalifa Lake, it is equipped with 6600 lights and 25 colored projectors. When it is accompanied by musical beats, Dubai Fountain leaves you with heart-full of pleasure and amusement.
The Dubai Mall: Dubai Mall is the largest mall in the world as of 2021, inaugurated in November 2008. It is the most visited building on the planet with an average of 54 million visitors every year. With an internal floor area of 5.9 million sq. ft., it is packed with 1200 shops, 22 cinema screens, 250 luxury hotel rooms, 120 eateries, and over 14000 parking spaces. In short, it has an entire world present in itself.
Dubai Marina: Dubai Marina is one of the top-notch projects of EMAAR. It is an artificial canal city currently under construction. The construction of the Marina has been divided into phases with Phase 1 already been completed. When the construction will be completed, Dubai Marina will be the largest man-made marina in the world. It includes many landmark locations in itself such as The Dubai Marina Towers, Jumeirah Beach Residence, The Walk, Al Sahab, Al Majara, Marina Promenade, Marina Quays, Dubai Marina Mall, etc.
EMAAR has not only utilized its innovative ideas to construct a luxurious Dubai, rather, it has always piloted unique projects around the globe. Though based in UAE, EMAAR has extended its reach by spreading across various countries like India – EMAAR India, Egypt – EMAAR MISR, Pakistan – EMAAR Pakistan, etc. Also, Emaar Community Management is the only organization outside the USA to become an Accredited Association Management Company providing professional association and community management services.
If you are also planning to buy a property in Dubai and are confused with the approval processes from various authorities of Dubai, including EMAAR approval, we are here to help you. Dubai Approvals team will provide you step by step information for getting approvals for your projects without any hindrance.
---