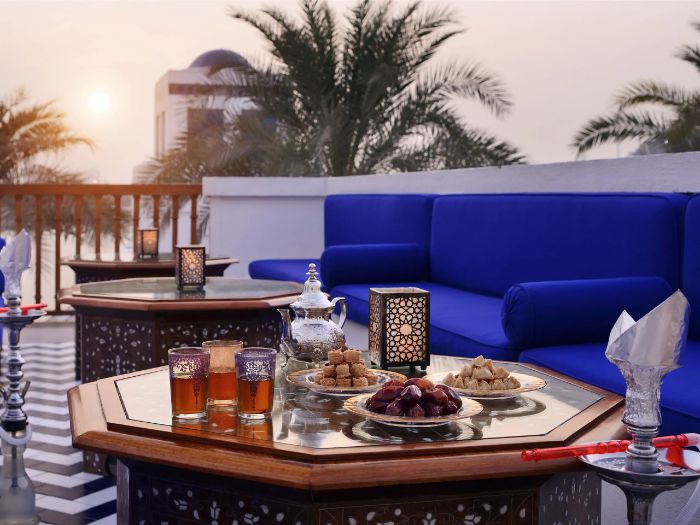 Best Place for Shisha in Dubai Safety Standards
Dubai Approvals
November 22, 2020
Dubai is named as one of the busiest cities in the world with 200 different nationalities wanting to prove their luck in working with the city's constantly growing economy. But after a long week of hard work also needs a relaxing and quality time with families and friends. And one of the famous recreational activities in Dubai is Shisha. Shisha in Dubai are mostly served with the most exotic flavors alongside the best variety of food and beverages from all over the world, and with the choices of the most epic party or the chilliest mode in the city. The perfect sceneries of Dubai such as the beaches, skyline of skyscrapers, city lights, and long stretches of desert make it more exciting to visit the best place for Shisha in Dubai.
Every Shisha Cafe in Dubai offers different kinds of gimmicks to attract more people, expand awareness about the business, and increase sale conversions. Many cafes and restaurant owners incorporated Shisha into their businesses resulting in many destinations to choose from. This sets the opportunity to invest and start-up a business in Dubai, know the basic insights on 2020 safety standards to consider in starting up a Shisha Cafe. These standards will help a lot prior to and during the business process.
Adherence to these 2020 safety standards for Shisha in Dubai from Dubai Municipality Approval, especially during this pandemic will guarantee the smooth run of the business.
All staff must wear face masks at all times and keep the standard pf two-meter distance from each other and customers whenever possible.
Shisha pipes must be extensively and adequately cleaned and sterilized between uses and water content should be changed after each user or smoker.
The pipes are typically made up of five parts, including a disposable, single-use mouthpiece that must be disposed of appropriately whenever are used or tampered.
Prohibiting sharing of Shisha hoses and mouth-tip pieces with other smokers.
Strictly prohibiting the customary practice of Shisha providers to first experience smoking the shisha equipment several times before providing shisha to the smoker. However, if needed to be tested, usage of a disposable mouthpiece is necessary.
Improve the regularity of proper hygiene standards, specifically cleaning and disinfection on all human contact surfaces and sections including but not limited to:
Smoking and Service areas
Door handles
Chairs & Table
Reception area
Counters
Washrooms
All equipment
Furniture
Tools
Document all cleaning and disinfection operations and schedules including a list of used disinfectant products.
The ventilation area and air suction devices should be in accordance with approved requirements and standards.
Other precautionary measures including limiting of clients allowed in a certain Shisha Cafe must follow only four people to one table and encouraging the use of hand sanitizers.
The growth of businesses like Shisha in Dubai prompted the government to impose standards for Shisha Approvals, licenses, and permits through relevant authorities. The Shisha Cafe in Dubai has always been part of the Arabic culture, however, considering the public health safety, not only during the pandemic but all throughout time, it is necessary to come up with regulations. Keeping up with these safety precautions from the authorities will not only help the business to acquire certain approvals for licenses and permits, yet can improve the quality of services to be the best place for Shisha in Dubai.
---