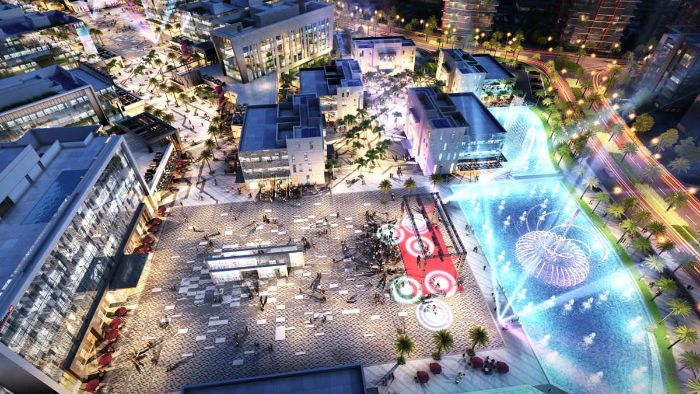 Dubai Silicon Oasis on 2040 Master Plan Development
Dubai Approvals
April 19, 2021
Dubai Silicon Oasis is designed as a cutting-edge environment that offers comprehensive benefits and known to be one of the best IT and technology free zones in the city. DSO Dubai is a globally recognized free zone and with an integrated technology park that provides both a living and working community in the region allowing people to live, work and play in a versatile and safe environment. This free zone promotes modern technology-led industries, state-of-the-art infrastructure, and a well-designed urban community.
What does Dubai Silicon Oasis offer?
DSO Dubai is a coveted location that is set to promote technology and ventures in a transparent and secure environment developing complete integration of sustainability through collaboration and innovation. It is meant to build a productive and innovative environment along with diversified cultures to increase values of lifestyle. Dubai Silicon Oasis is an amazing suburb that highlights the technology and innovation of commercial sectors and is seamlessly referred to as a centrally located community of diversity.
Affordable residential complexes and gated sub-communities in an ideal location perfect for a comprehensive lifestyle. Considered as a city within a city, DSO Dubai is balanced with self-sufficient facilities and sustainability features of commercial spaces and a variety of residential properties offered to residents and investors. Dubai Silicon Oasis is a well-connected neighborhood with broad road networks spreading to three main sectors, the innovative technology park, villa complexes within the technology park, and residential towers marked all over the area. It is also a home of bustling tech start-ups attracting professionals from all over the world to try their luck in finding a suitable job in the tech industry or, even better, set up a business in the area. The wide range of commercial establishments and versatile building projects give them a variety of options for their venture within the free zone.
Dubai 2040 Master Plan for Dubai Silicon Oasis
DSO is one of the five areas in the city that were subjected and included in the Dubai 2040 Master Plan aiming to be developed through innovation and sustainability over the next twenty years. This recent urban plan visions to make Dubai the best city in the world that provides the highest quality of lifestyle that will continue the succeeding paramount of residential and economic developments in the city. Among these plans is Dubai Silicon Oasis development to a higher level of an innovative technology hub creating the best possible environment to support the greatest goal to enhance lifestyle and the wellbeing of the diverse population.
Dubai 2040 Master Plan for Dubai Silicon Oasis is to create a superb comprehensive environment focusing on sustainability through an innovative approach that will inspire each member of the diverse communities to realize their creative and innovative potentials to create a better place to live. DSO was established inclined with the objectives of promoting and facilitating modern technology-led industries that support tech ventures in the country. These objectives will be strengthened through the new master plan of the government and with the help of the Dubai Silicon Oasis Authority mandating and imposing DSO approval regulations.
As one of the most popular and affordable free zones in Dubai, the Dubai Silicon Oasis Authority will surely fortify its public services along with the future developments that await. Companies and offices operating within DSO jurisdiction will benefit from the incentives and services of the zone. Like most of Dubai, it will serve as one of the points of pride of the United Arab Emirates and inspiration for other countries. A world-class environment open to accommodate and rise the diverse nationalities and cultures that completes the country.

---