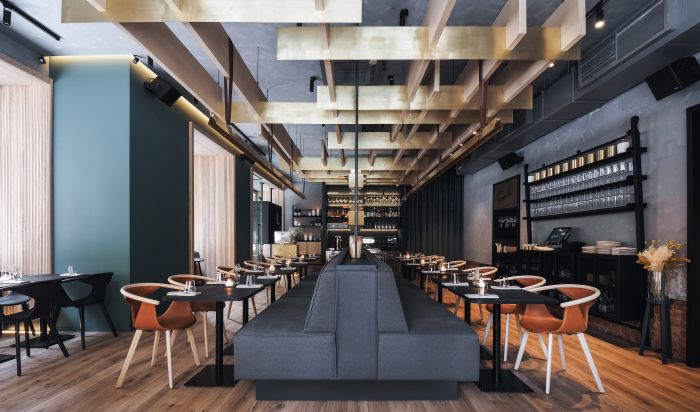 Essential Architectural Requirements for a Restaurant Approvals in Dubai
Dubai Approvals
August 18, 2020
The United Arab Emirates is one of the most visited countries in the Middle East, especially the Emirates of Dubai which has become one of the top 10 most preferred tourist destinations for travelers around the world. Behind the far-reaching success of Dubai, is the vital role of the government in implementing the rules and regulations for businesses such as in acquiring appropriate authority and Dubai Approvals to innovatively developing resorts, skyscrapers, breathtaking environment, hospitality, and other accommodating amenities like restaurants for all types of tourists. These aspects effectively influence and attracts people to visit or even migrate to the country. A lot of people migrate to the United Arab Emirates seeking the opportunities it holds for a better future, without any discrimination of whichever nationality an individual beholds.
The multiple successful businesses in Dubai is one of the big factors why people fly from all over the world and move to the UAE. Many people seek jobs, or gamble in starting a business here, a great example is a food and restaurant which is a sector with remarkable development in the United Arab Emirates. Dubai is now considered as a food hub destination because of the variety of cuisines available in the city that have contributed to the success of the restaurant business, such as foodies from Asia, Europe, Australia, and America. Starting a business in Dubai seems to be needing a long process with essential and appropriate Dubai approvals to be completed and submitted, but it will surely be worthy and may become a long-term success with the right management. We have a previous article that may help you gain more ideas in starting a business in Dubai, Getting A Helping Hand For Setting Up Your Restaurant Business In Dubai. After completing the basic documents and Dubai approvals need for DED and DHA approval in Dubai which were mentioned in our previous article, let us remind you of some of the important parts of the process that may help to easily acquire authority approvals in Dubai for a restaurant business.
New Restaurant Business' Architectural Requirements for Dubai Approvals
Kitchen
An area of at least 300 to 380 square feet if there is a tandoor in the kitchen or 40% of the total area of the restaurant.

Good ventilation facility
The chimney should be 2 meters higher than the nearest building.
Walls, Floor, and Roof
Washable, non-absorbent, and fireproof.
Assigned Basins
A basin for washing the utensils, a separate basin for cleaning the vegetables, and a separate one for meat.

Storage facility
Available for all types of food items is a must.

Drainage pipe
An available distance of at least 2 inches from the wall.
3 Main Required Documents to be submitted to the authorities
Trading license
Food and safety license
Non-Objection Certificate (NOC) from the local municipality of Dubai
Other permits include, but one can always opt like:
Ramadan permit
Liquor permit
Pork permit
Delivery permit
Dubai Approvals Team is an expert group of architectural and engineering professionals who handles authority approvals for engineering projects in Dubai including acquiring restaurant approvals. We specialize in Dubai Approvals that involve various Authorities and sectors such as Dubai Municipality, Dubai Development Authority, Dubai Civil Defense, Dubai Health Authority, Food Control Department Dubai, and many more. In partnership with top engineering consultants in Dubai and experienced interior designer in Dubai, we assure to provide the best architectural and engineering solutions to easily acquire authority approvals. Our team assures to provide a stress-free solution and a smooth approval process for our clients. Let us work together to build a strong foundation for your success in the future.
---