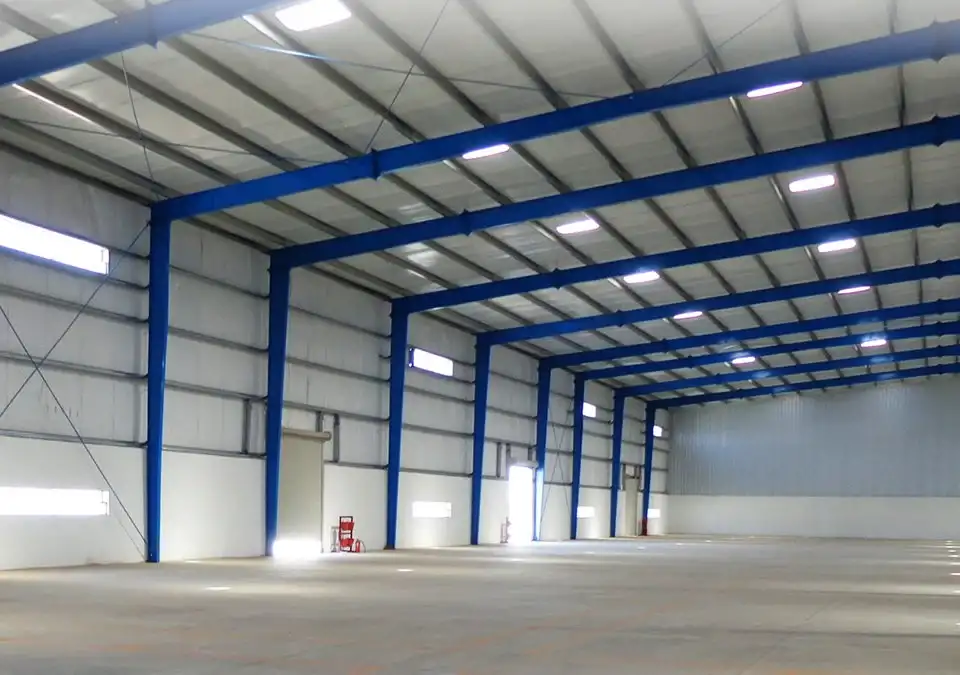 How to get warehouse mezzanine approval in Dubai?
Dubai Approvals
May 4, 2019
Warehouses are required to abide by certain Building Regulations and Design Guidelines in order to get a license and Dubai Approvals for both establishments and for any subsequent Fit-out modifications done to it. The relevant Dubai Approvals for warehouses mezzanine are demarcated by various jurisdictions under different Dubai authorities. Warehouses located in Al Quoz, Dubai Investment Parks, and Ras Al Khor come under the jurisdiction of the Dubai Municipality and Dubai Civil Defence whereas, the Jebel Ali Free Economic Zone - JAFZA is required to get a Trakhees Approval. Let's have a look at the general guidelines:
The locations for warehouses are required to be chosen as special areas usually set aside for industrial types of work. This is as per the Land Use and Classification and Regulations in the Emirates.
Unless considered otherwise by the authority, warehouses are required to provide skylight openings of at least 5% of floor area in order to provide natural ventilation and lighting.
The net internal height of any storage area such as a depot or a workshop must be between 4 and 9 meters in height unless indicated otherwise by the authority.
A maximum limit of 20% of the industrial area can be set aside to set up commercial activity. Outside of this area, commercial activity or goods display for trading cannot be carried out.
Provisions for canteen, pantry, and changing rooms with lockers are required to be provided for employees. People with disabilities may be employed only when special provisions for them are incorporated into the design of the space.
Kitchens and related cooking activities are not allowed on site.
Sanitary Provisions
Wash closets (WC) and Basins (WB) are required to be provided for male and female staff at the rate of 1 per 25 staff. If the staff number exceeds 100 then WC's and WB's are to be provided at the rate of 1 per 40 urinals.
Toilet corridors need to have a minimum width of 1.2 meters with stall dimensions of 0.9X 1.25 meters.
Vending equipment, waste receptacles, and dispensers need to be 1 meter above the floor level with the waste receptacles embedded into the walls out of the way of people.
Common toilets for both sexes are prohibited and doors to male and female washrooms are to be separated well. Self-closing doors to be provided wherever possible.
Parking provisions
1 parking space per 50 square meters of office space to be provided. For vehicles such as buses, parking space provided depends on the operations carried out and the number of workers. Parking provision for visitors is 10% of the space provided for the staff.
Construction of perimeter fencing must be on property and must not exceed 2.4 meters in height.
The minimum width of all warehouse doors is 3 meters.
Mezzanine floor constraints
A mezzanine floor is simply an intermediate floor space provided above the warehouse floor. Its function may pertain to the space below or above it.
100% of the mezzanine floor can be used if for the purpose of car parking or as an extension of the building's usage purpose.
Balconies or terraces are not permitted to be built on mezzanine floors and second mezzanines are not permitted when the first one is being detached and used independently.
The internal height of the ground floor has to be a minimum of 3 meters. With the addition of a half mezzanine floor, it has to be between 2.4 – 4 meters. Finally, with the addition of a full mezzanine, the permitted internal height is between 2.6 – 3 meters.
Mezzanine floors installed must be done so without disturbing the existing warehouse structures.
Fire safety provisions
Smoke detectors are required to be fitted in every partitioned area within the building and tested by an EHS (Environment, Health, and Safety home)-Approved Fire contractor.
Fire extinguishers of 9-pound water type and 5-pound capacity carbon dioxide type must be provided at strategic locations on site.
Sprinkler systems to be provided where there is storage of fire hazardous material and sprinkler piping system is to be tested and approved by the concerned Fire department.
Any Fit-out / Modifications that are made onto existing warehouse structures require an inspection by the Trakhees authorities to obtain a Fit-out/Modification completion certificate.
Also, read Trakhees EHS approval in Dubai
---