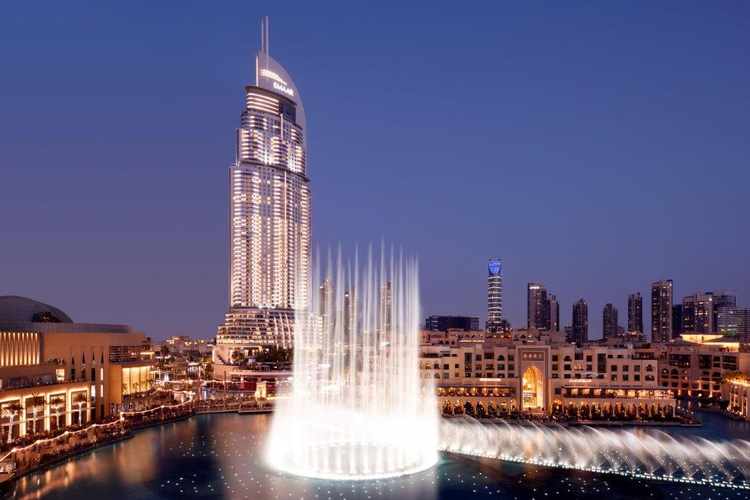 Helpful Information for Obtaining an Emaar Approval Easily
Dubai Approvals
July 10, 2019
The option for purchasing or renting property in Dubai could be simple now with the assistance of Emaar approval. A few years back, if you are a foreigner in Dubai, then it could have been difficult to get ownership of a property. However, times have changed, and foreigners could easily buy property in Dubai. On the other hand, there are certain concerns which you should focus on to get the job done simply.
You should have comprehensive awareness about the mandatory factors needed to apply for an Emaar approval as well as the guidelines related to it. The following discussion would illustrate information such as reasons to choose Emaar and the requirements to get approval for Emaar properties.
Dubai is gradually gaining recognition for its world-class infrastructure. Starting from skyscrapers to luxury residential properties as well as business establishments, Dubai has it all! The industrial revolution in Dubai has been a formidable driver for increasing the number of visitors.
Job seekers, tourists, and aspiring business ventures are finding their way to Dubai in large numbers. Therefore, it is most likely that the demand for real estate would increase gradually. As a foreigner, individuals should know how to apply for real estate approval with Emaar properties.
Reasons to choose Emaar
Now, you would be thinking about the exact reasons for which Emaar approval is essential for owning a property in Dubai. Emaar has been a prominent player in guiding the development of Dubai since 1997 and has been involved with various notable projects.
Some of the projects of Emaar which you could find attractive are the Dubai Mall and best of all, the Burj Khalifa! Most important of all, an understanding of the guidelines to obtain Emaar approval is crucial. After all, Emaar is the one company that has helped foreign investors to purchase or invest in properties in Dubai.
One of the prominent factors for which you would need Emaar approval is the provision of sophisticated properties for clients. You can get some of the best properties in Dubai with the help of Emaar and that too at reasonable prices! Furthermore, the easy payment plans of Emaar can also be taken into account for choosing Emaar.
How to apply?
The process to apply for Emaar approval is quite simple, and it starts with accessing the Emaar online portal. You need to create an account first on the online portal and then register your account with all the necessary credentials. The online portal is your one-stop solution to gain Emaar approvals. The Emaar online portal can be used to apply for the Title Deed through the online application, request for NOC as well as applications for approvals to modify villas or any properties of Emaar.
Understanding the mandatory requirements for Emaar approval
It is also essential to observe the basic requirements needed for getting Emaar approval. Just to make the process easy, you can use this information for preparing to get an Emaar approval. Foreigners have to submit a copy of their passport and locals are required to submit a copy of their passport as well as copies of their Emirates ID and visa. In addition to this, investors would have to give almost 10% of the property's value as a down payment. During the registration process, investors would have to pay four percent of the property's value as well as 3000 AED to the Dubai Land Department (DLD).
Guidelines for Emaar approval
The basic guideline to apply for Emaar approval is to follow the steps mentioned above for application carefully. Also, you need to have the right documents with you along with their copies to prevent any sort of confusion. The other guidelines that can help you get through the Emaar approval process easily can be presented as follows.
After understanding the basic requirements to apply for Emaar approval, it is reasonable to focus on the necessity of choosing an agency that could get you the approval easily. Professional agencies dealing with services for approvals from notable government authorities in Dubai can be a helpful support. Their experience in real estate, as well as the activities of Emaar, could be a source of advantage for investors.
Also, the agencies could provide clear details about the essential requirements to obtain Emaar approval. It is highly important to adhere strictly to the regulations established by the Emaar Alterations Department to get the approval. Furthermore, investors could be able to get insights into the suitable property options in different areas of Dubai. This surely seems like a way to get the best out of your investment in real estate in Dubai, doesn't it?
On a closing note, you could be able to get an Emaar approval easily by following the information mentioned above. However, don't forget to get the services of an expert approval agency.
Also, read How to Get Approval from Trakhees
---