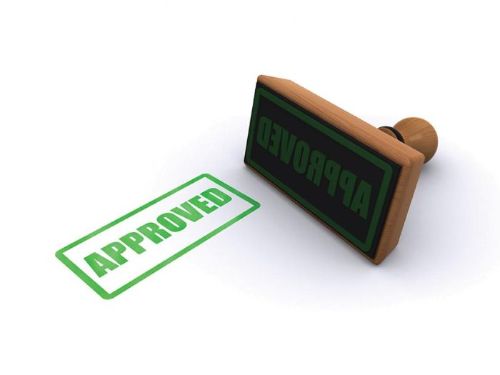 Dubai Approvals Team 2021: Know More About What We Do
Dubai Approvals
January 3, 2021
This year may have been one of the most challenging year since we started providing engineering and approval services in Dubai, contributing to UAE's objective of becoming one of the best countries in the world that provides a world-class, safe, and secured living experience to everyone. The government has been constant with its objectives to fulfill its vision by implementing rules and standards in every aspect of its governance that includes the engineering, architecture, and construction industry. We, at Dubai Approvals Team, aim to make Dubai approvals easy for every client who needs to acquire engineering approvals, permits, and licenses from various authorities in Dubai.
What are these Dubai Approvals and Authorities?
Dubai Approvals Team has been consistent in delivering services generally in the engineering, architecture, and construction industry throughout this year. We made sure that we provided swift and quality assistance to every client and their projects. Our team never fails to provide services on acquiring Dubai approvals, and assures the acquisition of any kind of necessary requirements needed to gain project permits and licenses from various Dubai authorities.
List of some of our services on Dubai approvals from respective Authorities
Dubai Municipality
Dubai Municipality approval or DM Approval is needed for any kind of development project in Dubai. Dubai Municipality approval sets planning requirements that focus to establish modern, sustainable, and unified communities showcasing the ethics and the culture of Dubai with the capability to provide a remarkable lifestyle to the people of Dubai. These Dubai Municipality approval standards and requirements comprise the cornerstones of architecture and civil engineering, housing and health facilities, and coordination sites and architecture, roads, economic and social studies, and statistical studies relevant to the growth of economy rates in Dubai.
Dubai Civil Defence
Dubai Civil Defence is one of the major authorities that provide an important role in maintaining the high-quality safety and security in industrial plants, factories, and commercial buildings in Dubai through Dubai Civil Defence approval. Engineering projects in Dubai involving industrial facilities, commercial establishments, and apartment complexes are all required to obtain DCD approval and inspections prior to, during, and after both construction or renovation projects from Dubai Civil Defence.
Dubai Development Authority
Dubai Development Authority or DDA is the government entity that is responsible for governing the development control, municipal, and economic over various free zones, parks, and other communities by several master developers in Dubai. DDA also focuses on real estate planning and developments implementing standards on Dubai Development Authority approval on licenses and permits.
Dubai Electricity and Water Authority
Dubai Electricity and Water Authority or DEWA Approval in Dubai includes classifications of services considering the requirements of the building and the DEWA standards. DEWA approval focuses to become a leading sustainable innovative global corporation, and committed to sustain services with the latest global industrial innovation through providing effective and quality services in Dubai.
Dubai Health Authority
The Dubai government is dedicated to providing its residents with the best medical facilities and access to quality healthcare services. Thus, the Dubai Health Authority approval was implemented following the fulfillment to contribute to upgraded healthcare facilities. The standards on Clinic approval and other healthcare establishments under the standards of Dubai Health Authority approval uplifts quality and innovative facilities ready to provide world-class service to everyone.
Dubai Silicon Oasis
Dubai Silicon Oasis is one of the several Free zones in Dubai known to be one of a kind technology park in UAE. DSO is ruled by DSO Authority by imposing standards and regulations with necessary requirements for business and engineering approvals within its mandate. The DSO Authority approval standards help to successfully achieve Dubai's aim to be the world's best business hub for electronics and technology with high-quality and upskilled human resources and investors.
Dubai Tourism and Commerce Marketing
Department of Tourism and Commerce Marketing or DTCM Dubai provides a DTCM permit which is a part of permit requirements for events and other projects involving tourism and commerce. Dubai, being considered as a top travel destination in the Middle East, proves its capabilities to provide entertainment and world-class hospitality facilities with the help of DTCM Dubai regulated by DTCM permit standards.
JAFZA
The world's largest Free zone, JAFZA, has boosted Dubai's economic industry and built up a relationship with other foreign countries. And to continuously spike up the well-started economic development, Jebel Ali Free Zone Authority set regulations in gaining JAFZA approval for any engineering projects with the largest Free zones' dominion.
Trakhees
Trakhees is responsible for various developments such as lands, port areas, Dubai World, and other areas within its jurisdiction, and acts as the authorized body for providing business approvals and licenses in the development of certain areas in Dubai. Trakhees approval ensures high-quality and efficient infrastructural development with the help of its professionals in sectors such as the Environment, Health and Safety Department, Commercial Licensing Department, Civil Engineering Department, and Corporate Excellence Department.
We also provide services in acquiring approval and license for shisha cafe, smoking permit, restaurant, signage, spa, tent, solar, swimming pool, and many more. This year 2021, the Dubai Approvals Team will level up our capabilities in providing high-quality approval and engineering services and cater to our clients' needs. We will make sure to definitely make Dubai approvals easy for everyone.
---